Finally! A NadCap Accredited Gas Tungsten Arc Welding (GTAW), Tungsten Inert Gas (TIG) Welding Company That Responds to Your Job Requests Quickly, Keeps You Updated on All Project Statuses, and is Super-Easy to Work With…
We know you need high-quality welding done on time, every time – and you don't want to deal with "surprises" or suppliers who are difficult to get a hold of. That's why we pride ourselves on establishing great relationships with our customers, and making sure you're 100% satisfied with the quality of your parts – guaranteed.
Have you ever hired a welding company, only to have to call them back several times – because there were problems with the quality of their work?
Ever felt frustrated because it's so difficult to get a hold of your suppliers?
Maybe you feel like your welding supplier is "indifferent" to your needs and requests, once you've assigned them a job.
If you're tired of dealing with…
Poor customer service

Low quality welding

Missed deadlines

Slow turnaround times
Low quality welding

Unreliable, Unprofessional "professionals"

Wasted time, energy, and money…
Then it's time to give your business to a company that CARES.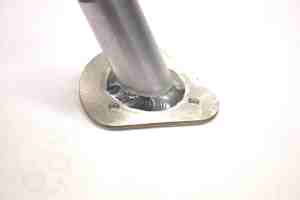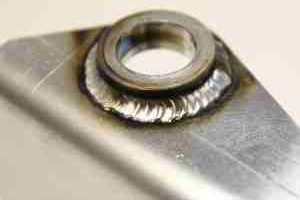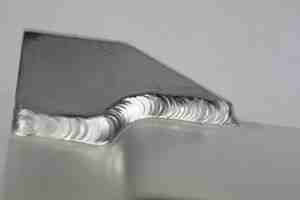 "I have been sending work to Reuben Salazar at Dan's Certified Welding for over 20 years. In all this time we have not had a single rejected weld. I have been able to rely on Reuben at Dan's Certified Welding for all of my Aerospace Welding requirements. I have found that he is always very professional and courteous to his customers. He is never reluctant to make suggestions or to help out a customer with a difficult project. His knowledge of his craft is exceptional. We will always rely on Reuben and his crew at Dan's Certified Welding to handle all our most difficult welding projects."
– Buddy Holt, President of B.A.R. Precision Machine Inc.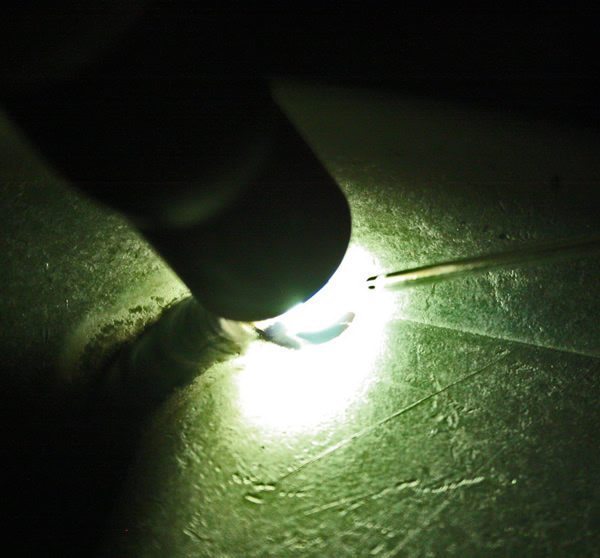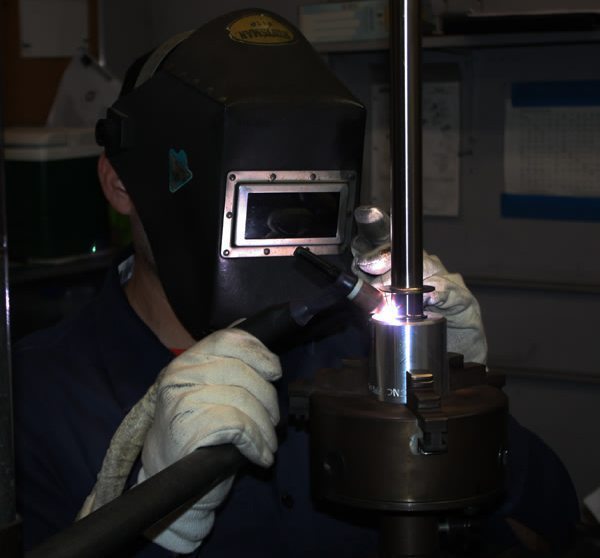 When you hire a welding company, you have expectations. And when company fails to deliver on its promises, or to provide the level of quality and satisfaction you were hoping for – it's not your fault. There's a serious lack of master-level craftsmanship in the welding industry today. For this reason, it can be difficult to find a certified welder who knows both what they're doing AND how to treat their customers with respect and professionalism.
The companies you DO find often promise you a high-quality job, get you to sign a contract – then keep you in the dark for days (or even weeks) on the status of your job. To make matters worse, many of them end up delivering a low-quality product – resulting in wasted time and money, which you can never get back.
Fortunately, you don't have to struggle with this any longer!
You need a NadCap Accredited GTAW/TIG welding company with a solid reputation, a 30+ year successful track record, hundreds of satisfied customers, and a "100% customer satisfaction or the job is free" philosophy.
Dan's Certified Welding, Inc. is that company.
We deliver everything we promise, and then some!
"Dan's Certified Welding is my favorite outside vendor to deal with. When they give you a date the part will be done, you can count on getting the parts back on that date. Never in my 15+ years of using their services have I ever had a part rejected that DCWI has welded. Competitive pricing & excellent quality. I wouldn't trust anyone else to weld my parts."
– Rob Doty, Production Manager for Century Parts Inc.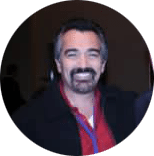 My name is Reuben Salazar. I'm president of Dan's Certified Welding, Inc. (DCWI), a family-owned business founded in 1976 by my parents, Dan and Mary Salazar, and centrally located in the Los Angeles, CA, area. For over 35 years, we've continued to deliver high quality, craftsmen-specialized welding to each of our customers across the country. We've served hundreds of manufacturers and machine shops who lacked in-house welding or approved, qualified welding professionals.
DCWI combines the most innovative large corporation ideas with the customer-oriented values of a family-owned business.
You will not be considered "just another number" at our company. To us, YOU are the #1 most important aspect of our business! We pride ourselves on taking the time to fully understand the needs of our customers, making them feel welcome, comfortable, and appreciated, so they have no doubt their welding projects are in capable, professional hands.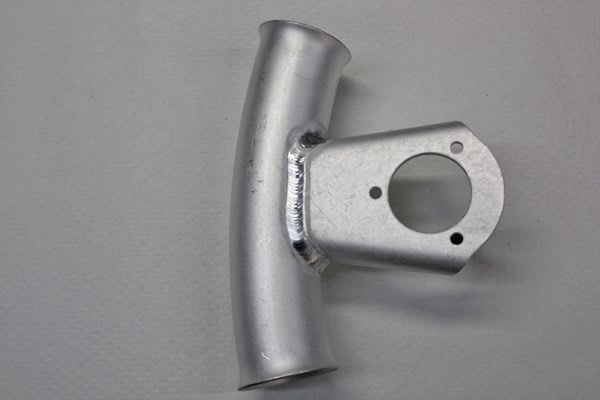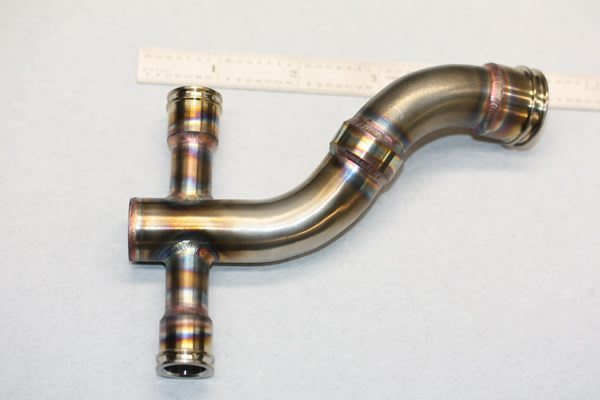 If you're looking for a REPUTABLE welding company that actually delivers what it promises, you just found it. What makes Dan's Certified Welding different from all the other welding suppliers out there?
Are a "NadCap accredited" shop that has passed a rigorous 3-day audit
ONLY employ welders who undergo hands-on welding qualification tests to ensure they're fully qualified to handle your jobs
Have been in business since 1976 – with 30+ years of welding knowledge, experience, and expertise
Are approved by Boeing (and have been for over 30 years), Bombardier, Gulfstream, General Dynamics and other primes
Emphasize clear communication, regularly updating our customers
Stay on the lookout for new, cutting-edge technologies, to enable our partners to sustain their competitive advantage
Are a family-run business with a big vision – delivering the best experience possible to our customers
Offer excellent technical support to help you understand what's required to make high-quality parts – so you don't have to make them twice
PLUS – when parts need to be cleaned, tested further, or subjected to nondestructive testing (NDT) or other additional processes, we select the highest quality outside processors from our huge network of suppliers – so you don't have to worry about any of these additional procedures.
Our #1 priority is helping our aircraft and business partners achieve their highly sought after goals – which means our welding is done on time, every time – at the very highest level quality.
Best of all – we offer a 100% job guarantee that eliminates all risk for you – if you're not 100% satisfied with our quality of work, it's free.
As a busy professional in the aircraft manufacturing industry, you don't have the time or money to waste dealing with sub-par welding.
Stop Wasting Time, Money, and Aggravation on Unreliable, Unprofessional Welding Companies!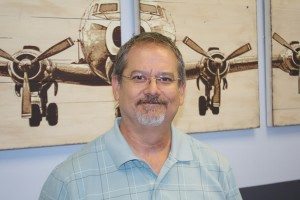 "We have been using Dan's Certified Welding for many years, and they have always provided the best quality, pricing, and delivery. Our company, Jay Manufacturing Corp, is a metal stamping job shop. We manufacture mainly aircraft parts. DCWI meets all of our requirements for a welding shop, including micro welding. DCWI seems to be on all of the aerospace approved lists."
– Michael Jordan-Jay Mfg.
We offer the following services and features:
GTAW/TIG certified welding for new commercial and military aircraft requiring NadCap Accreditation
An "Orbital Tube Welder" that automatically welds tubing using the GTAW/TIG process
Welding on parts used in the plastic injection mold industry
Repair welding on changed or damaged molds using the GTAW/TIG process
A special type of welding called "micro TIG welding," which is the same process using a microscope
And more!
Ready to experience 100% peace of mind when it comes to all your welding needs?
Just till out a FREE Request for Quote (RFQ) form with your job details, and send it back to us when completed via email or fax at (562) 803-9529.
We'll send you a quote as soon as possible!
And don't forget: you're protected by our…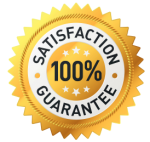 100% Satisfaction Guarantee On All Welding Jobs
My company prides itself on meeting the unique needs of every customer. If for some reason you're not 100% satisfied with the superior quality of our work, our high-level master craftsmanship, regular communication updates, and unparalleled customer service level – the job is free.
We've made it so you really have NOTHING to lose. That's how confident I am in our work.
Click here to download our Request for Quote (RFQ) form, complete it, and email it to info@danscertifiedwelding.com or fax it to (562) 803-9529. Have other questions? Give our office a call toll-free at (855) 412-3818.
A FREE gift for you!Download this must-read report before you hire a welding company:
"9 Critical Questions You MUST Ask BEFORE Hiring a Nadcap Accredited Welding Company – So You Can Avoid Wasting Your Time AND Hard-Earned Dollars"
Avoid wasting your time and money on a company that can't or won't deliver! When you are armed with these 9 critical questions, you are MUCH more likely to hire the company that will actually meet your needs.
Just type your name and email below, and you'll get instant access to the report.